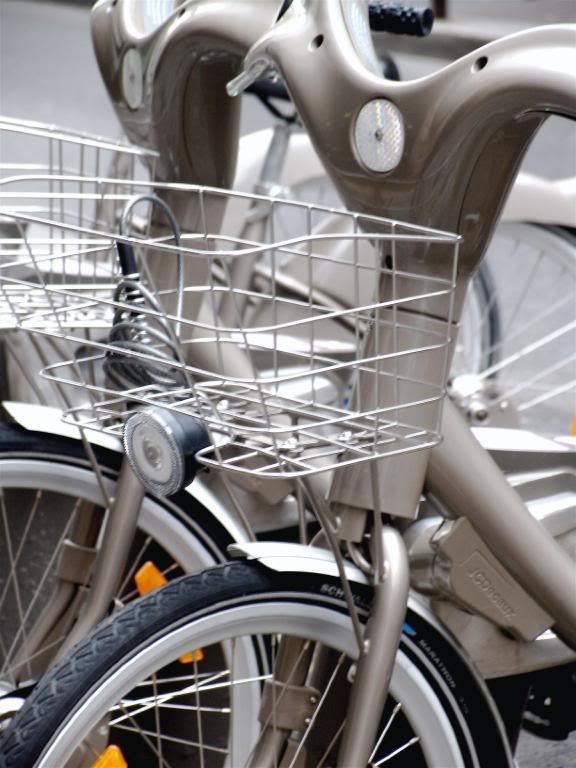 From www.saint-germain-des-pres.com:

Since ever, Saint-Germain des Prés has been a place of a particular charm that has always inspired artists.

Everything started in 542, when the army, leaded by Childebert, son of the French King Clovis, besieged the Visigoths in Saragosse. The Saint Germain des Prés starts to develop near the abbey that Childebert build up, counseled by bishop Germain, in order to shelter treasures of the surrendered Vandals, such as Saint Vincents's tunic. This church and its monastery becomes rapidly the richest one in France and after the death of bishop Germain, its name is changed into Saint Germin des Prés.

The suburb continues to develop and becomes in the 17th century a center of literature and theater life. Artists meet in the cafés, already flourishing, such as Procope that opens in 1689 at the moment of the Saint Germain trade. Curiously and contrary to all the customs, it becomes the place where artists and clerics cohabit peacefully.

The Revolution in 1789 sounds the death knell for the powerful Benedictine abbey, successively destroyed by an explosion and by a fire. Still, the Saint Germain des Prés area continues its intellectual and artistic blossom, especially in the 19th century. Artists settle there, be it painters like Delacroix, Ingres and Manet, writers like Racine, Balzac and Georges Sand or actors like Mounet-Sully. The place becomes a meeting point of numerous intellectuals and artists who enjoy discussing about culture and actuality.

In the 20th century, the Saint Germain des Prés continues to be synonymous with literary and artistic life, with its numerous cafés that have created their own circles and even their own literature price. "Les Deux Magots" café sets up the Saint Germian des Prés Price whose first winner is Raymond Queneau for its book "Le Chiendent."

Paintors and photographs are also attracted by Saint Germain des Prés: in 1937, Picasso finishes "Guernica" in his atelier in rue des Saints Augustins, where his friend Man Ray often comes to visit him. Musicians are there too: Léo Ferré sings at La Fontaine des Quatre Saisons, and musicians such as Georges Brassens, Jacques Brel, Charles Trénet, Guy Béart, Charles Aznavour and Serge Gainsbourg whether live in the area or are its regular visitors.

They all enjoy meeting at the cafés in the daytime and in the night in the famous cellars, such as "Le Bar Vert" or " Le Tabou" that caused such a scandal. In these cellars, artists listen to the New Orleans Jazz and the Be Bop, brought to the Club Saint Germain or to the Blue Note by Sidney Bechet, Miles Davis and Duke Ellington. Juliette Gréco and Anne-Marie Cazalis are the queens of those nights and launch the existentialist stream. By declaring itself "existentialist", the Saint Germain youth misinterprets Sartre's philosophy and presenting his thought just as a scandalous trend annoys him considerably.

The history of Saint Germain des Prés is an illustration of a particular bond between this area and the cultural and artistic life of Paris. That is why it is essential to preserve the spirit of this place, l'esprit du lieu, in order to save our cultural heritage.