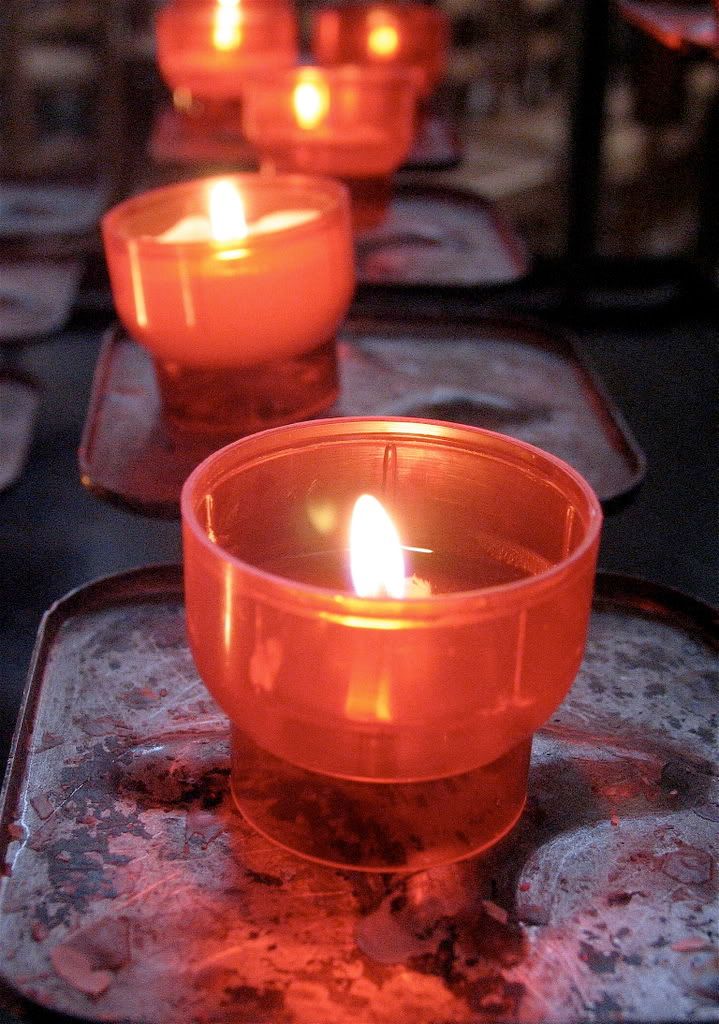 ....than to burn down the whole f*cking house.

With that inspirational proverb in mind, I've tried to think of a few little things that we can all do to make the world a better place while we await that happy day when the cocqcigrues arrive in silvery droves and we all join hands and sing kumbaya.



This suggestion is inspired by the often-inspiring Chani. Turn off the word verification on your blog. It's hard to read. It discourages commenters. And you probably won't get that much spam anyway. At least try it. If it turns out to be a problem, you can always turn it back on


If you have a private blog, create an email list of all the people who are authorized to read it, then email them whenever you put up a new post. Even better, put a link to the post in your email. Most people use a feed reader to keep track of new posts. If your blog is private, no-one will know when you've posted something new.


Carefully consider the color scheme of your blog. Reading generally involves distinguishing letters, so it's customary to make the text and background distinct. If (as, for example, in this, uh, unusual design) your blog consists of light pink lettering on an ever-so-slightly darker pink background, no matter how absolutely scintillating the content is, no-one's going to read it. Ever.


What little (and I do mean really, really little) ideas (not necessarily limited to blogs and blogging) do you have for improving our corner of the universe?
And if you think my ideas are dopey or unworkable, please let me know why.
edited to add: You probably already realized this (I know you did ). But that extra-special extra-pink blog? I wrote it all by myself. No-one helped me. Not even Satan. Well, maybe he helped just a teeny tiny bit.