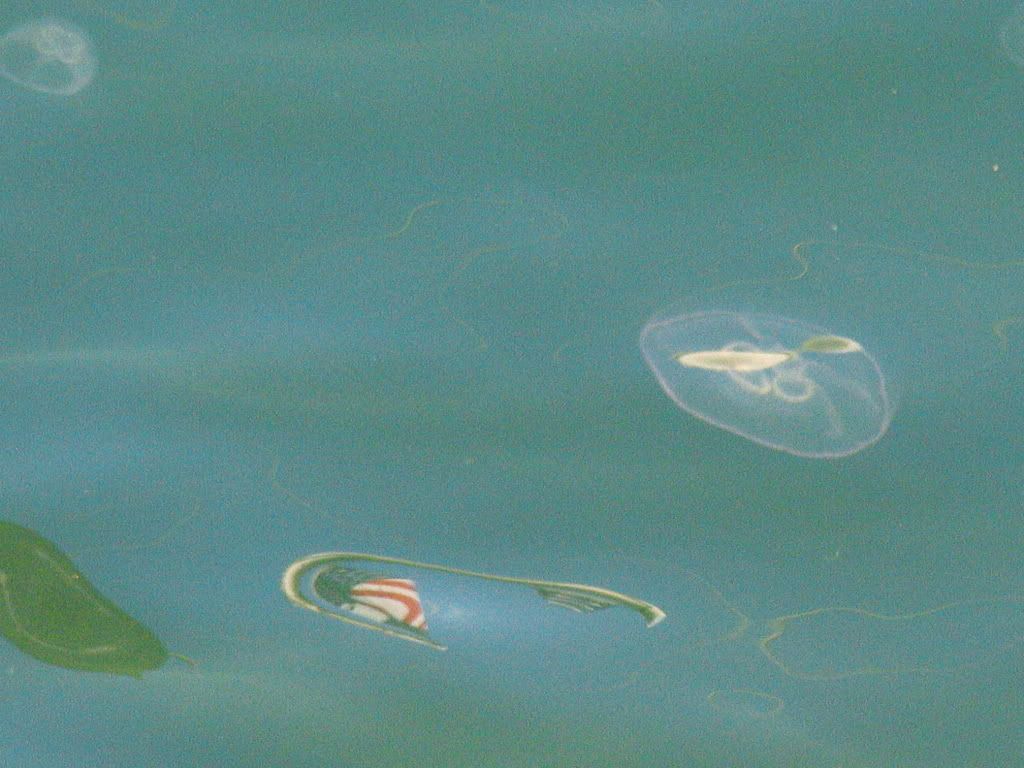 My office is next to the harbor and the channel is always filled with boats: sailboats and motorboats, catamarans and ferries, tugboats and container ships. As the weather gets warmer, there's often a three-masted schooner floating by the dock. Yesterday morning, I stood on the walkway, and, looking down, saw a shoal of medusas -- jellyfish round and pale as dinner plates, blooming like ghostly flowers. Their transparence is hard to capture, but you can see one of them in the top picture. The reds and whites are fractured reflections of an American flag.

I promised myself I wouldn't say anything about the meet-up last weekend. But if you're feeling extra inquisitive and want all the details, take a look here, here, here, here, here (scroll down for post), here, or here.

Have you met other bloggers? Are there any that you'd really, really like to meet?