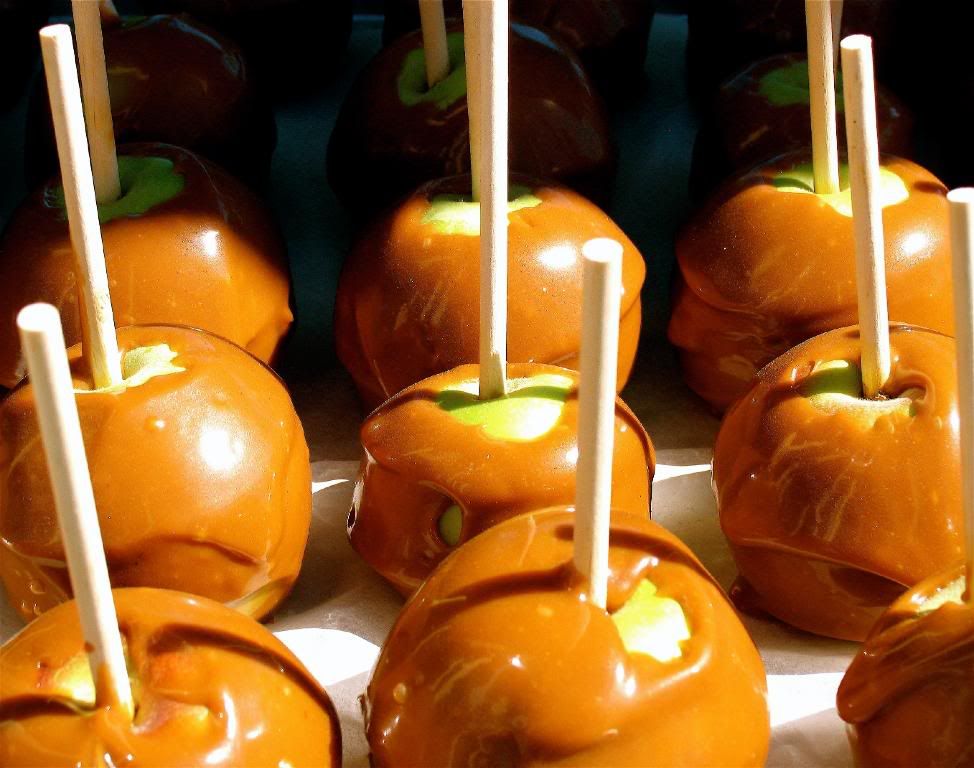 For all those who delurked, imagine I'm waving wildly at you. For all those who didn't, you're more than welcome to whenever you feel like it. And for all those who like caramel (toffee? taffy?) apples, I've posted the picture above.

Becky's comment made me realize that my email address was too well hidden, so I've added one of those ubiquitous antipixels* (also known as web badges, buttons, or antipixel buttons). Just click on it, and an email addressed to me should open on your screen. You can see what the button looks like below, but it'll be permanently included on the left sidebar.




To amuse myself (remember, I'm far too easily amused), I also made a bunch of random and meaningless buttons, which you can see below. I didn't set them up to link to anything though, so clicking on them won't be very rewarding.







If you'd like to make your own antipixels (a fun and educational activity) go to this extremely cool site. Fair warning: it's kind of addictive.



*No, I have no idea where the name came from or what it means.


edited to add: I saw the the pictured caramel apples at a local farm stand. Sadly, I didn't either make them or eat them. If you want to try making your own, here's what looks like a very easy recipe.